UTS Insearch Future Leaders Scholarship
SUPPORTING ASPIRING YOUNG LEADERS WITH A SCHOLARSHIP
PACKAGE VALUED AT A$5,000.
Future Leaders Scholarship is offered by UTS Insearch to help international students realise their future leadership goals. The Leadership Program is designed to help prepare students for internships, and provides practical information about the Australian workplace and career planning. Students are matched with an Australian employer for a half day work experience over the six-week program. They also participate in a fun group activity such as a bridge climb and receive workbooks and seminars about the Australian workplace.
Under the Future Leaders Scholarship, students will receive:
A$3,000 towards your second semester academic tuition fees at UTS Insearch.
Guaranteed entry into the UTS Insearch Leadership Program. In this program, you will take part in professional development and work experience, designed to build on your business skills for employability. This program is ideal for students wanting to build on their resume while studying. Valued at A$2,000!
Eligibility criteria
The offer is open to international students with a passport from Indonesia
Students must commence their UTS Insearch academic program in 2018 or 2019
Take the opportunity to get a scholarship to study at UTS Insearch
Register for a Placement Test TODAY!
*Scholarship award confirmed at time of enrolment with UTS Insearch. Scholarships are available for all academic programs at UTS:INSEARCH. Contact our team for more details.
How to apply
Applications are now open!
Step 1
Email your name and response to the question below (maximum 200 words) to leadership@insearch.edu.au
'What type of leader would you like to become in the future and why?'
Step 2
Contact us to help you through the application process.
Step 3
UTS Insearch will confirm if you are successful at the time of receiving your letter of offer.
Where will this Scholarship lead you?
University of Technology sydney
One of the highest graduate employment rates in Australia*.

Paid internships and/or community projects built into most degrees.

Learn from lecturers that are innovators in their fields, including Apple Co-founder and UTS IT Adjunct Professor – Steve Wozniak.

Conduct real world research to solve real world problems in a world-class campus.

Located in the entrepreneurial/ start-up hub of Sydney's CBD
*Visit UTS website for more information.
UTS Insearch
Complete the first year of your undergraduate degree with us (with a diploma) – and then continue on into second year at UTS.*

Access lots of extra support services such as learning assistance sessions, study skill workshops, academic advisers and one-on-one tutorials.

Benefit from smaller classes as you adjust to the Australian way of learning
*Depends on the course you choose and subject to no more than two subject failures.
Meet Adalia Jong, from Jakarta Indonesia.
Graduated from UTS Foundation Studies (Design & Architecture) at UTS:INSEARCH

Graduated from Diploma of Design (Visual Communication) at UTS:INSEARCH

Currently studying a Bachelor of Design (Architecture) at UTS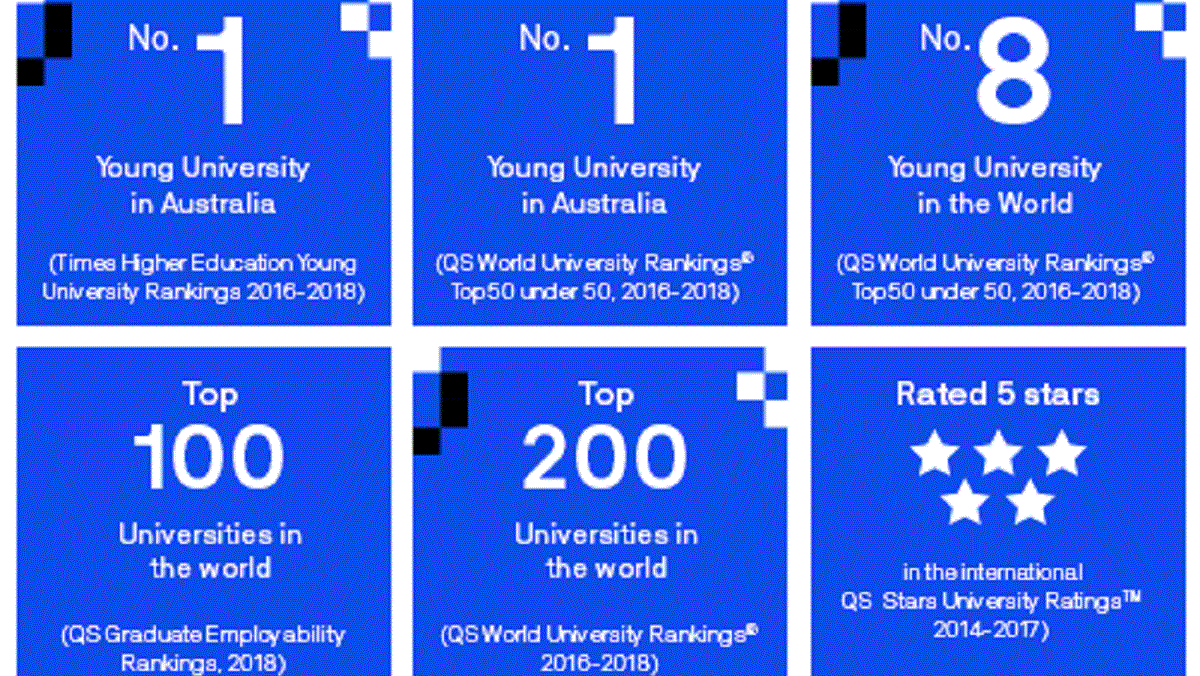 Terms and conditions apply. Disclaimer: The UTS:INSEARCH Advantage Scholarship is subject to change at the discretion of UTS:INSEARCH.